The People of the Woods Church
of The Old Religion
Bide the Wiccan Law Ye Must,
in perfect Love, in perfect Trust,
Eight words the Wiccan Rede fulfill:
An ye harm none, do as ye will.
What ye send out comes back to thee,
So ever mind the rule of three.
Follow this with mind and heart,
and Merry ye Meet, and Merry ye Part.
Suggested Reading List
These books offer a broad perspective on Wicca including practices, values, and history of the Craft. Some of the titles are out of print. With perseverance you may find them in used book shops or from on-line used book sellers.

We recommend first that you support local small business pagan bookstores and used book shops. If you are unable to find a book from a local small pagan merchant, we have included links to Amazon.com so that you may purchase any of these books on-line.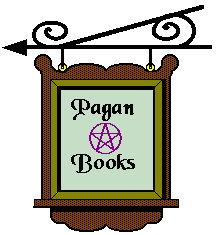 Suggested reading list for Dedicants
studying for Wiccan initiation
Eight Sabbats for Witches
Janet and Stewart Farrar (Phoenix Publishing, Inc. 1983)
The Witches' Way: Principles, Rituals, and Beliefs of Modern Witchcraft
Janet and Stewart Farrar (Phoenix Publishing, Inc. 1986)
Wicca: The Old Religion in the New Millennium
Vivian Crowley (The Aquarian Press, 1989)
The Elements of Ritual: Air, Fire, Water & Earth in the Wiccan Circle
Deborah Lipp (Llewellyn Publications, 2003)
The Witches' Goddess: The Feminine Principle of Divinity
Janet and Stewart Farrar (Phoenix Publishing, 1987)
The Witches' God: Lord of the Dance
Janet and Stewart Farrar (Phoenix Publishing, 1989)
Buckland's Complete Book of Witchcraft
by Raymond Buckland; Llewellyn Publications; (December 1986)
Note: Eight Sabbats for Witches and The WItches' Way are also published in one volume under the title of A Witches' Bible: The Complete Witches Handbook, also by Janet and Stewart Farrar.
Suggested reading list for Initiates
studying to become a 2nd Degree
A Grimoire of Shadows: Witchcraft, Paganism, and Magic
Ed Fitch; Llewellyn Publications, (1996)
Witch Cult in Western Europe: A Study in Anthropology
Margaret A. Murray, (Oxford University Press, 1921, Kessinger Publishing; 2003)
Witchcraft Today
Gerald Brosseau Gardner (Magical Child 1954, reprint by Citadel Trade, 2004)
Aradia: Gospel of the Witches
Charles G. Leland (Phoenix Publishing, Inc. 1893/1990)
Mastering Witchcraft
Paul Huson (Perigee, 1980)
Interesting non-Wiccan perspective on Witchcraft
Alex Sanders Lectures
Alex Sanders (Magickal Childe, 1989)
Educational history of traditional Wicca.
The Wiccan Minister's Manual, A Guide for Priests
Kevin Gardner (AuthorHouse, 2008)
How to be a Priest/ess of Wicca
Feedback: What books would you recommend, and why?
Do you have a favorite pagan book that you would recommend to others? Do you think that one of the titles on our list does not merit our recommendations? Was this page useful or convenient for you? Let us know your thoughts.
Feedback to The People of the Woods Church
Support the Work of our Wiccan Church

The People of the Woods Church of the Old Religion (FCCOR) is a nonprofit religious group and is tax deductible under section 501(c)(3) of the IRS code. All funds raised by FCCOR go to support Wiccan religious teaching. Amazon.com pays back to FCCOR a small percentage of all purchases made from Amazon.com after following these links. Visitors following our link to Amazon.com get the same pricing and discounts they would receive if they went there directly from some other web page. To help support the religious work of FCCOR we urge you to link through the FCCOR Reading List page every time you want to purchase Wiccan or other pagan books on-line, or DVDs, or any of their other products. For example, our Wiccan Church received over $7 the last time someone ordered a pair of shoes from Amazon after clicking in from here. Thank you.

Please also support local small business pagan bookstores before ordering on-line from Amazon or buying from other large businesses.
Contact The People of the Woods Church in Cheney, WA
Our word definitions
About The Church
About The Coven
About the Pagan Way Gardnerian Tradition of Chicago
Some history of the old ways
Site map of our web pages and Web Circles
OldWays home page
Revised Lughnassad 2017